Dean's welcome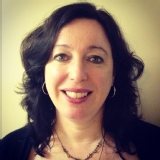 Welcome to the Faculty of Health Sciences at Ontario Tech University. As Dean of the faculty, it is my pleasure to welcome you to our website and to invite you to read about our cutting-edge degree programs, our innovative research, and the many wonderful faculty, staff, students, alumni and community partners that make up our team.
Human health is a complex area of study and one that requires much more than simply an understanding of one's physical functioning and well-being. Our degree programs are designed to provide you with an opportunity to learn and hone required professional skills and competencies while at the same time gaining an understanding of the multiple factors that determine a person's health. Indeed, any given individual's health is determined by his or her own unique physical, intellectual and emotional characteristics in combination with social, economic and political forces of the environment in which they are immersed. 
Importantly, our programs of study are also designed to prepare you to be reflexive practitioners – in other words, individuals who are competent and capable, yet compassionate, curious and deeply interested in always improving upon their personal skillsets. Moreover, we want our graduates to understand and care about the fortunes of their fellow human beings and the communities (local, regional, national, or global) in which they live.
If you choose to enrol in one of our undergraduate or graduate degree programs, you will learn within a technology-enriched and highly innovative environment. Health care is becoming increasingly reliant on technology and future professionals will use technology in their efforts to find evidence-based approaches to treatment, complete in-depth research studies, develop enhanced testing and treatment methods, and improve client-monitoring and follow-up practices. 
If you are interested in completing a health-related degree at the undergraduate or graduate level, you have come to the right place.
Dr. Bernadette Murphy
Interim Dean, Faculty of Health Sciences